10+ BEST Substratum Themes [Download Paid+FREE APK]
BEST Substratum Themes for Pie, Oreo, Nougat, Marshmallow [Download Paid+FREE APK]
This is an UPDATED list of  10+ BEST SUBSTRATUM THEMES for Android
These themes can make your device Pretty DOPE 🙂
if you're looking for Top Substratum Themes, you'll really enjoy this list.
If you wish to customise your device you must try this Powerful Substratum theme Engine. With some easy steps, you can completely change the Interface your Android Smartphone.
What are Substratum Themes?
Substratum means "an underlying layer or substance, in particular, a layer of rock or soil beneath the surface of the ground". As the name says Substratum theme engine changes your Android mobile UI by putting a newly customised Layer above your Default Android UI. This Theming Tool will work on both Rooted and non-rooted smartphones.
Most of the Custom Rom users are familiar with the name Substratum because it is the successor of the Cyanogen theme engine by CyanogenMod which was popular among custom ROMs. Unfortunately, Cyanogen Theme engine is no longer available. But this theming Tool and it's community of developers & designers made it one of the best and reliable theming tool available right now.
In this post, we are going to list the Latest best Substratum themes. This list includes both Paid & Free themes. Also, we have Added a Guide for How To Install Substratum theme Engine on Android Nougat, Oreo and Pie. If you have already installed Substratum on your mobile Jump to Best Substratum Themes.
---
BEST Substratum Themes [2018 & 2019]
In this TOP 10+ list, we have only included Best PAID Themes only. But Don't worry below this section we have added a BONUS PART which lists the BEST FREE SUBSTRATUM THEMES You Can DOWNLOAD From Playstore.
Note: Some themes support specific Android OS only. So please make sure that you are downloading a supported theme for your Android Version.
How To Download PAID SUBSTRATUM THEMES APK FOR FREE
I won't suggest you to download patched substratum themes from various internet resources. because it will ruin the developer's hard work. But you still need the Cracked Substratum themes apk I can give you a source
You can Download ALL The TOP PAID SUBSTRATUM THEMES for FREE from this Telegram Channel. So If you don't have enough money, go ahead and download any paid premium Substratum theme from here.
If you Can't access the channel from your browser, Search "@SubstratumHub" on your Telegram Application
---
BEST PAID SUBSTRATUM THEMES
#1 Nineteen Substratum Theme 
One Of the BEST Gradient Substratum theme available on Play Store. Theme works with Google stock and custom 8.1/9.0 ROMs. Really Good for the price. If you like the transparent style this is the best one for you.
Nineteen Substratum Theme Features
Exclusive Gaia Icons
Regular Updates
#2 Swift Black Substratum Theme 
A Must buy theme for substratum users. The developer puts a lot of care into keeping it up to date. It's almost flawless in terms of bugs, gets very quick updates and covers a really big variety of apps
Perfect for AMOLED screens
Swift Black Theme Features
200 Overlays
Support for Many Devices (Android AOSP Nougat, Oreo and Pie,  OnePlus (OnePlus 3, 3T, 5, 5T, 6) Oreo and Pie, Samsung (S9, S8, S7, Note8, Note9, others) Nougat and Oreo, Nexus Nougat and Oreo, Pixel Oreo and Pie, LineageOS)
#3 PitchBlack – Substratum Theme [For Nougat/Oreo/Pie]
PitchBlack is a known full featured dark and black battery friendly android theme. Providing many apps and ROM support, perfecting the balance between materialism, minimalism and various epic color combinations.
Supported ROMs
• Android Nougat aosp 7.1 OMS
• Android Oreo aosp 8.0/8.1 & Pixel/2
• Android Oreo OxygenOS 8.0/1
• Android Pie (Pixel and AOSP) (Requires root)
• Android Pie OxygenOS (Requires root)
#4 Belo Substratum Theme
One of the best-finished Theme for Substratum. Light Weight & Highly Recommended for White colour lovers.
Support Factors
works on Google stock and custom ROMs 8.1/9.0
Doesn't work on OxygenOS
Doesn't work on Samsung devices running stock firmware
#5 VALERIE Substratum Theme
Valerie is a beautiful Substratum Theme which supports almost all devices and custom operating systems with OMS support since Android 7.x.x and above next to Samsung OREO, OxygenOS OREO and OxygenOS PIE.
Valerie Theme Features
25+ Accents
100+ Overlays
Handpicked Fonts
Android Nougat to Pie
Support Samsung & Oxygen OS
Solid & Glass
#6 Flux Substratum Theme
One of the best popular substratum theme ever of all times. Give your phone a new vibrant and dark look using Flux Substratum Theme. Flux Theme is created with pixel perfect graphics and material ui. 
Supported ROMs
Android nougat, oreo and pie, stock and custom roms
OxygenOS 3/3T/5/5T/6/6T
Samsung oreo 8.0, pie 9.0 (enable night mode from settings)
#7 Flux White Substratum Theme
Same as Flux normal Theme, Flux White Theme is created with pixel perfect graphics and material ui. Substratum White Theme looks great on the phone and is updated pretty often as well.
Supported ROMs
Android nougat, oreo and pie, stock and custom roms
OxygenOS 3/3T/5/5T/6/6T
Samsung oreo 8.0, pie 9.0 (enable night mode from settings)
#8 Swift Dark Substratum Theme 
One of the best dark theme out there. Swift Dark Substratum theme Designs more than 200 apps to dark. this extensive list of compatible apps makes this theme best.
Supported ROMs
 Android AOSP Nougat, Oreo and Pie
OnePlus (supports OnePlus 3, 3T, 5, 5T, 6) Oreo and Pie
Samsung (supports S9, S8, S7, Note8, Note9, others) Nougat and Oreo
 Nexus Nougat and Oreo
Pixel Oreo and Pie
 LineageOS
#9 Outline for Substratum
A really nice theme. Almost all the essential apps are themed. Top notch development for substratum overlays.
Supported ROMs
Nougat (7.1) [Custom ROM (OMS Support)]
Oreo (8.0 & 8.1) [Custom ROM (AOSP), OxygenOS, Stockish (Essential / Motorola / Nokia / Sony), Google Stock (Nexus / Pixel / Android One)]
Pie (9)  [Custom ROM (AOSP), OxygenOS, Stockish (Essential / Motorola / Nokia / Sony), Google Stock (Nexus / Pixel / Android One)]
#10 Dark Material Substratum Theme
One of the best Dark Theme Out there. So many Colour combinations and updates are pretty quick to fix any issues. Highly Recommended for Dark theme lovers. This theme Will Work on Nougat, Oreo and Pie. Not available for Samsung users.
Dark Material Theme Features
10 Backgrounds
49 Accents
Other PerApp Choices
#11 Sprite Substratum Theme
High-Quality ALL in One Theme for Substratum Theme Engine. With a lot of Customisation options, Your phone Can be styled in many ways.
Supported ROMs
Pixel Oreo 8.1 STOCK/AOSP
Oxygen OS Oreo 8.1/9.0
SAMSUNG "8.0/8.1",
Pixel PIE 9.0 STOCK/AOSP
Check Out: Download Google Camera with Portrait Mode & Night Sight for Poco F1 & Mi 8
---
BEST FREE SUBSTRATUM THEMES
---
Also Read: Google Cam Portrait Mode On Any ANDROID Device
How to Install Substratum on Android Nougat
The substratum to work on Android Nougat device, Root permission is required. Substratum without root  is only possible on Android Oreo
First, Install Substratum Theme Engine from Playstore on your rooted Android 7.x Device
Open the Substratum from app drawer then allow all permissions
Next step is to download a theme from Playstore ( or Try this Pi Light Substratum theme below), You can also browse from Themes section of Substratum.                                                                             

After installing the Theme open Substratum again and Click on themes, then select the theme you just downloaded
For applying the new theme design in Complete system UI,  enable "Select to toggle all overlays."
You can also apply theme design to some selected apps only
Click on the floating button and choose "Install Selected." The app will install the theme then
Once completed, Reboot your phone to finish the full UI replacement.
---
How to Install Substratum on Android Oreo
On Android Oreo, you can install Substratum Themes without root. This is done by utilizing Sony's open source Overlay Manager Service (OMS). But you need to Purchase the Andromeda Addon for this to work.
Things you need to Install Andromeda Add-On
Android 8.0 Oreo device

Access to a Windows, Mac, or Linux PC

[Andromeda desktop client is must, To install the Add on]
If you have the above-mentioned things, Download two applications given below.
We haven't included a Complete Installation Guide in this post because it will be too lengthy and Make this Best Substratum Themes List Post Complex. So Read our Detailed Guide for installing Substratum Theme Engine on Android Oreo without root
---
How to Install Substratum on Android Pie
Unfortunately, Android Pie doesn't have the ability to run Substratum themes without root. Google made some restrictions on installing custom overlays on Android 9.x Versions. So the installation is almost similar to with Android Nougat. But When you are downloading Themes make sure that it supports Android Pie.
The first step is to download the latest beta build of substratum on your rooted Android Pie Device. You can download latest substratum apk from this Telegram Group or click here (Join Telegram Group for latest updated versions)
Open the app then Allow all the necessary permissions
Next step is to download a theme from Playstore ( or Try this Substratum dope theme below), You can also browse from Themes section of Substratum.

NOTE: THIS THEME WORKS ONLY ON DEVICES WITH ANDROID 9.0 AND ANDROID 8.1
After installing the Theme open Substratum again and Click on themes, then select the theme you just downloaded
For applying the new theme design in Complete system UI,  enable "Select to toggle all overlays."
You can also apply theme design to some selected apps only
Click on the floating button and choose "Install Selected." The app will install the theme then
Once Finished, Reboot your phone to finish the complete installation.
Then Open Manager from Substratum Menu
Select the overlays you chose just before
Enable selected from the Floating button.
---
How To Install Substratum Themes Without Root
We already mentioned about Installing substratum theme engine on your Android without ROOT. So here is a detailed video of  Substratum without Root
Thanks to: XDATV
Conclusion
This write-up is all about the Top Substratum Themes for Android 2019. We are in 2019 and making outdated selections is not better, so here we listed the BEST  SUBSTRATUM THEMES. Hope the BONUS GUIDE about How to Get Paid Substratum Themes for FREE was helpful 🙂
Are there any themes that you love.. but didn't see on this list?
Or maybe you have a doubt
Either way, let us know by leaving a comment below.
7 Best Hacking Books to Learn Hacking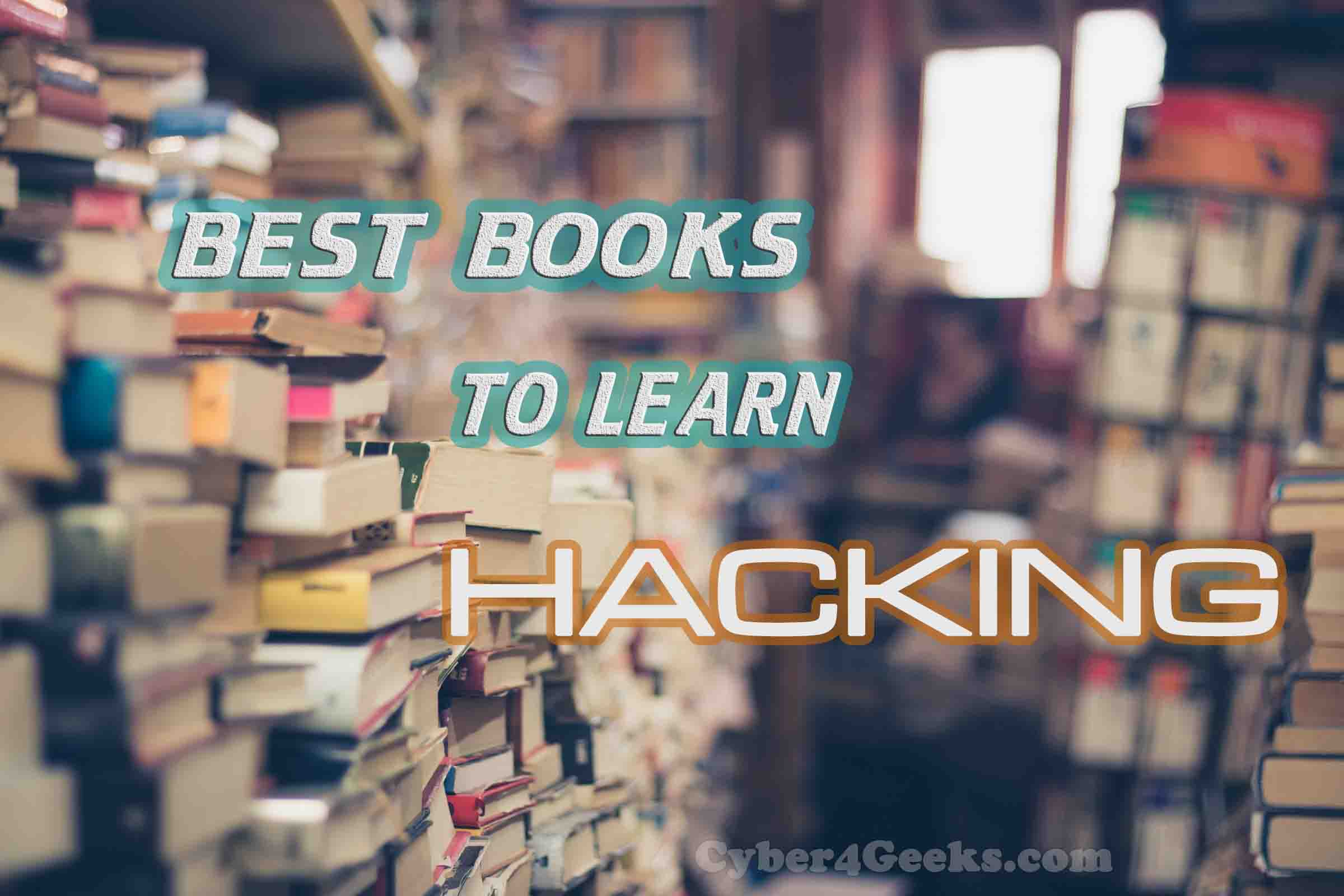 Looking for the best hacking books?
The term hacking can be defined as the activity that is undertaken by gaining unauthorized access to data, information, system, or resources. Hacking can be broadly categorized into ethical and unethical. Further, the person who carries out this activity is known as the Hacker. Hacking is the art of creative problem solving, whether that means finding an unconventional solution to a difficult problem or exploiting holes in sloppy programming. Many people call themselves hackers, but few have the strong technical foundation needed to really push the envelope.
Ethical Hacking is an Authorized way of Hacking. It is testing the IT resources for a good cause and for the betterment of technology. These Books will establish your understanding of all the fundamental concepts, processes, and procedures… You need to spend time concentrating on each knowledge area, and studying the tools and techniques, inputs, and outputs associated with each knowledge area.
Do you want to ramp up your career in Cyber Security Industry?
Do you want to secure your websites or mobile apps?
We provide you with a list of books that offers you white hat content. However, it is important to note that as a beginner to not perform any hacking & cracking tactics that breach any cyber law.
---
Also Read: How To Speed Up Internet Using Command Prompt in Windows
---
Best Hacking Books To Start Learning Ethical Hacking
---
Hacking: The Art of Exploitation, 2nd Edition
It is probably the easiest book to start with and covers everything from programming. The book focuses on the fundamentals and it shows you the different approaches that one would take to find vulnerabilities in your software or system.
Excellent information concerning furthering your knowledge on security consciousness and strengthening potential flaws in programming/weaknesses on your personal network/pc. It is also very informative and an easy read!
---
How to Hack Like a PORNSTAR: A step by step process for breaking into a BANK (Hacking the planet Book 1)
This is not a book about information security. Certainly not about IT. This is a book about hacking: specifically, how to infiltrate a company's network, locate their most critical data, and make off with it without triggering whatever shiny new security tool the company wasted their budget on.
Whether you are a wannabe ethical hacker or an experienced pentester frustrated by outdated books and false media reports, this book is definitely for you.
---
The Hacker Playbook 2: Practical Guide to Penetration Testing
Excellent book for info security practitioners, and a good read for application developers, system and network admins. The book tries to cover many of the tools which could be used during a technical assessment "pentest or vulnerability assessment"; what makes this book stand out from other similar books is that every single tool listed and explained in the book actually work and are relevant in modern environments, with excellent coverage of PowerShell as an offensive platform.
The book explains how to achieve pentesting tasks in a very straight forward way, along with a brief part about setting up a test environment;
It explains many of tools available in kali, passive discovery, creating password lists, scraping open source information, brief web application pentesting class, sqlmap and touches on more advanced topics, like evading AV and executing payloads remotely from memory
---
Metasploit: The Penetration Tester's Guide
It's a great book to get people started, has examples to walk through, and includes more advanced topics for experienced users. This book covers the technologies behind Metasploit, not just using it. For example, if you are trying to use Metasploit for exploit development, there is a chapter about that. There is a chapter about porting modules, and wireless technologies. There is a social engineering chapter. A client-side attack chapter and the information is very detailed.
This is a very detailed book and is very well explained. A lot of scripts in the book make it very useful. Instead of reading, absolute essential is to have a system to go through all examples.
---
CEH Certified Ethical Hacker All-in-One Exam Guide
You get complete coverage of all the objectives included on the EC-Council's Certified Ethical Hacker exam inside this comprehensive resource. Written by an IT security expert, this authoritative guide covers the vendor-neutral CEH exam in full detail. You'll find learning objectives at the beginning of each chapter, exam tips, practice exam questions, and in-depth explanations. Designed to help you pass the exam with ease, this definitive volume also serves as an essential on-the-job reference.
This book helps to understand the basics of networking in order to better understand the IT security risk and how hackers attack IT infrastructure and their applications. A MUST for all old colleagues who want to know issues and concerns about Cyber Security.
---
RTFM: Red Team Field Manual
The Red Team Field Manual (RTFM) is a no fluff, but thorough reference guide for serious Red Team members who routinely find themselves on a mission without Google or the time to scan through a man page. The RTFM contains the basic syntax for commonly used Linux and Windows command line tools.
This book is essentially a decade's worth of notes from an experienced network security engineer or pen tester. It looks like someone published an Evernote notebook. Formatting is inconsistent and at times confusing. There is a fair amount of duplication. Placeholders are inconsistent. There is no descriptive text or explanatory notes. It is a list of commands, and nothing more.
---
The Basics of Hacking and Penetration Testing: Ethical Hacking and Penetration Testing Made Easy (Syngress Basics Series)
The Basics of Hacking and Penetration Testing serves as an introduction to the steps required to complete a penetration test or perform an ethical hack from beginning to end. Without any prior hacking experience. You learn to properly utilize and interpret the results of modern-day hacking tools, which are required to complete a penetration test.
Tool coverage includes Backtrack Linux, Google reconnaissance, MetaGooFil, dig, Nmap, Nessus, Metasploit, Fast Track Autopwn, Netcat, Hacker Defender rootkit, and more. A simple and clean explanation of how to effectively utilize these tools included. Also, an introduction to a four-step methodology for conducting a penetration test or hack will provide you with know-how required to jump-start your career or gain a better understanding of offensive security. The book serves as an introduction to penetration testing and hacking and will provide you with a solid foundation of knowledge.
The book walks through each of the steps and tools in a structured, orderly manner. Allowing you to understand how the output from each tool can be fully utilized in the subsequent phases of the penetration test. This process allows readers to clearly see how the tools and phases relate.
---
---
5 Useful Inexpensive Gadgets Under $10
Always we are talking about expensive things. But we also need something that everybody affords. So we're listing 5 useful inexpensive gadgets All these gadgets are under $10.
WHAT DO WE HAVE ON THE LIST?
---
Everything is different. Here we are listing some useful and interesting gadgets. Let's Start!
5 Useful Inexpensive Gadgets

FlashFan
Light Up Fans for Cellphone

,

Flash Fan LED Phone Fan

,

Android MICRO USB Only Model

Burning Man, EDC, Mardi Gras, Festival, or Halloween
The coolest accessory ever! The FlashFan smartphone LED fan cools you down & spins away with 5 super brightly lit colored LEDs while looking cool at the same time! Dozens of light patterns fade & display while the high powered led smartphone fan actually keeps you cool too. Uses very minimal phone battery. Choose either Black model with Rainbow LEDs or the White model with Blue & Green LEDs.
FEATURES
5 Super Bright LEDs – Multi-Pattern LED Light Show that is quite mesmerizing

Low Power Usage – Strong Cool Breeze – On/Off Button

Safe Vinyl Blades – Safe OVP Protection – Strong ABS Plastic Housing

A LED Phone Fan with unique Illuminated Patterns
---

Flexible Mini USB LED
Plug and Play Flexible Mini USB LED Light. Powered by USB port, no external power needed. Definitely essential gear for night work.Ultra bright with low power consumption without frequency change. By using lowest work voltage: 5V safety and reliability and high efficiency
USB Connection to any iBook, PowerBook, Cube, PC, NoteBook, PowerBank, Wall Charger
FEATURES
Eye Protection: Soft light lampshade, it avoids direct led light to protect your eyes.
Portable USB Light, Handy in Different Occasions Such as Bedroom Night, Outdoor Camping, Book Reading, Working and Writing in Night with Your laptop Computer etc

It can be used for any 5V USB port. Laptop, power bank or USB charger etc.

Soft and bendable silicone body

Durable, It can be used for a long time
---
ele Pack
The elewraps mission is to make sure that your cables never stop. Pick your perfect combination! Each elePack comes with a single large Power elewrap and two smaller Audio elewraps. Power elewraps will cover a single phone charging cable or any other similar sized power cables you have for your devices. Audio elewraps come in pairs to cover all sections of your headphones to keep them safe and untangled.
---
LyfeLite
A power outage can seemingly put your life on hold. The LyfeLite LED Emergency bulb works like a normal light bulb. The difference between LyfeLite and a normal light bulb is the innovative battery back up system inside LyfeLite that provides you with emergency lighting. In the event of a power outage, the LyfeLite LED Emergency bulb can stay on for up to 8 hours using its battery back up system, providing you with light in your darkest moments. #useful inexpensive gadgets
You won't have to be left in the dark ever again. We're ON when the power is OFF!
---
Sweetfire Fire Starter
The Sweetfire Strikeable Fire Starter is not only sweet for your gear collection, it's sweet for the planet. Made from a sugarcane by-product called bagasse, this key ingredient is already used around the world as a renewable biofuel. Each of these match points (there are 20 per box) is infused with vegetable wax to allow for up to 7 minutes of burn time per each point. There's also no need to bring matches to light the Sweetfire as each match point has a strikeable tip because that can conveniently be used with the striker on the box.
FEATURES
UCO Sweetfire Strikable Fire Starter – Bio Fuel Start up 20 Fires

Made from sugarcane waste — Bagasse is a fibrous sugarcane by-product and is used around the world as a renewable biofuel.

20 individual 'Points to Start up to 20 Fires

Each Point burns for 7 minutes each.

Strikable tip, can be used with striker on box, eliminating need for matches
---
TOP 10 Movies You Must Watch Before You die
TOP 10 Movies You Must Watch Before You Die
Cinema has established a wonderful and forceful means of entertainment and amusement. We have listed top 10 movies you must watch before you die. What precisely makes a movie great? Why do some stand the test of time while some slowly (or in short order) eliminate their value? For a few movies, it's the feeling the story creates. Occasionally an actor's overall performance is therefore unforgettable, it records our attention. Sometimes a film is normally so visually amazing, it can't end up being forgotten.
I put jointly an assortment of the 10 best movies you must watch before you die. To alert you in progress, this is not the normal film snob set of dark and white classics and international films designed to display off my understanding of classical movie theater. They are the films we view because we need to, not really because we're informed to.
---
10.The Godfather Part II
The Godfather Part II is a 1974 American crime film produced and directed by Francis Ford Coppola from a screenplay co-written with Mario Puzo, starring Al Pacino and Robert De Niro. Partially predicated on Puzo's 1969 book The Godfather, the film is both sequel and prequel towards the Godfather, showing parallel dramas: one accumulates the 1958 tale of Michael Corleone (Pacino), the new Don of the Corleone crime family, safeguarding the family business in the aftermath of an effort on his life; the prequel covers the trip of his dad, Vito Corleone (De Niro), from his Sicilian child years to the founding of his family enterprise in NEW YORK.
---
9.The Pursuit of Happyness
The Pursuit of Happyness is a 2006 American biographical drama film predicated on entrepreneur Chris Gardner's almost one-year struggle being homeless. Directed by Gabriele Muccino, the film features Will Smith as Gardner, a homeless salesman. Smith's son Jaden Smith co-celebrities, producing his film debut as Gardner's son, Christopher Jr.
The screenplay by Steven Conrad is founded on the best-selling eponymous memoir compiled by Gardner with Quincy Troupe. The film premiered on December 15, 2006, by Columbia Photos. For his overall performance, Smith was nominated for an Academy Award and a Golden World for Best Actor.
The unusual spelling of the film's title originates from a mural that Gardner sees on the wall beyond your daycare facility his son attends. He complains to who owns the daycare that "happiness" is usually incorrectly spelled as "happyness" and must be changed.
---
8.Shutter Island
Shutter Island is a 2010 American neo-noir psychological thriller film directed by Martin Scorsese and compiled by Laeta Kalogridis, predicated on Dennis Lehane's 2003 novel of the same name. Leonardo DiCaprio superstars as U.S. Marshal Edward "Teddy" Daniels who's investigating a psychiatric service on Shutter Island after among the patients goes lacking. Mark Ruffalo has his partner officer, Ben Kingsley may be the facility's business lead psychiatrist, and Michelle Williams is definitely Daniels' wife. The film received generally favorable testimonials from critics and grossed over $294 million at the box office.
---
7.Cinema Paradiso
Cinema Paradiso (Italian: Nuovo Cinema Paradiso is a 1988 Italian drama film written and directed by Giuseppe Tornatore. The film celebrities Jacques Perrin, Philippe Noiret, Leopoldo Trieste, Marco Leonardi, Agnese Nano and Salvatore Cascio, and was created by Franco Cristaldi and Giovanna Romagnoli, while the music rating was composed by Ennio Morricone along with his son, Andrea. It received the Academy Award for Greatest Foreign Vocabulary Film at the 62nd Academy Awards
Cinema Paradiso gives a nostalgic look in films and the result they have got on a boy who matures around the name village cinema in this Italian humor drama that is founded on the life and occasions of screenwriter/director                                                 Giuseppe Tornatore.
---
6.The Prestige
The Prestige is a 2006 British-American mystery thriller film directed by Christopher Nolan from a screenplay adapted by his brother Jonathan from Christopher Priest's 1995 novel The Prestige. Its tale comes after Robert Angier and Alfred Borden, rival stage magicians in London by the end of the 19th century. Enthusiastic about creating the very best stage illusion, they take part in competitive one-upmanship with tragic outcomes.
In 1878, two youthful stage magicians clash in a darkened salon during a fraudulent seance. Out of this instant on, their lives become webs of deceit and exposure, secrets and revelations, because they feud to outwit and destroy each other. Their rivalry requires them both to the peak of their                                                 professions, but with terrible consequences.
---
5. The Pianist
The Pianist is a 2002 biographical drama film co-produced and directed by Roman Polanski, scripted by Ronald Harwood. It really is predicated on the autobiographical publication The Pianist, a global Battle II memoir by the Polish-Jewish pianist and composer Władysław Szpilman.
The Pianist stars Oscar winner Adrien Brody in the true-existence story of amazing pianist and composer Wladyslaw Szpilman, the most acclaimed young musician of his time until his promising career was interrupted by the onset of Globe War II. This effective, ultimately triumphant film comes after Szpilman's heroic and inspirational trip of survival with the unlikely help from a sympathetic German officer (Thomas Kretschmann). An unforgettable epic, testifying to both power of wish and the resiliency of the human being spirit, The Pianist is usually a miraculous tale of survival masterfully taken to lifestyle by visionary filmmaker Roman Polanski in his most personal film ever.
---
4.Pulp Fiction
Outrageously violent, time-twisting, and deeply in love with language, Pulp Fiction was broadly considered the most influential American movie of the 1990s. Director and co-screenwriter Quentin Tarantino synthesized such seemingly disparate customs as the syncopated vocabulary of David Mamet; the serious assault of American gangster films, crime films, and movies noirs confusing with the wacky assault of cartoons, video gaming, and Japanese computer animation; and the fragmented story-telling constructions of such experimental classics as Citizen Kane, Rashomon, and La aircraftée. The Oscar-winning script by Tarantino and Roger Avary intertwines three tales, offering Samuel L. Jackson and John Travolta, in the role that single-handedly reignited his profession, as strike men who've philosophical interchanges on such topics as the French titles for American junk food products; Bruce Willis as a boxer out of the 1940s B-movie; and such other stalwarts as Harvey Keitel, Tim Roth, Christopher Walken, Eric Stoltz, Ving Rhames, and Uma Thurman, whose dance series with Travolta demonstrated an instant traditional.
---
3.The Godfather
Popularly considered among the best American films available, the multi-generational crime saga The Godfather is a touchstone of cinema: one of the very most broadly imitated, quoted, and lampooned movies ever. Marlon Brando and Al Pacino celebrity as Vito Corleone and his youngest son, Michael, respectively.
It's the past due 1940s in NY and Corleone is, in the parlance of structured crime, a "godfather" or "don," the top of the Mafia family. Michael, a free of charge thinker who defied his dad by enlisting in the Marines to battle in World Battle II, has came back a captain and a battle hero. Having way back when rejected the family business, Michael turns up at the marriage of his sister, Connie (Talia Shire), along with his non-Italian sweetheart, Kay (Diane Keaton), who learns for the very first time about the family "business." . Nominated for 11 Academy Awards and earning for Best Picture, Best Actor (Marlon Brando), and Best Adapted Screenplay, The Godfather was accompanied by a set of sequels.
---
2.Inception
Visionary filmmaker Christopher Nolan (Memento, The Dark Knight) writes and directs this mental sci-fi action film in regards to a thief who possesses the energy to enter the dreams of others. Dom Cobb (Leonardo DiCaprio) doesn't steal things, he steals ideas. By projecting himself deep in to the unconscious of his focuses on, he can glean information that even the best computer hackers can't reach. In the wonderful world of corporate and business espionage, Cobb is the best weapon. But even weapons have their weakness, so when Cobb loses everything, he's pressured to attempt one final objective in an eager search for redemption. This time around, Cobb will not be harvesting a concept, but sowing one. Should he and his team of specialists be successful, they have discovered a fresh frontier in the artwork of psychic espionage. They've prepared everything to perfection, plus they have all the various tools to complete the job. Their objective is complicated, however, by the sudden appearance of the malevolent foe that appears to know precisely what they're up to, and the way in which to avoid them.
---
1.The Shawshank Redemption
In 1946, a banker named Andy Dufresne (Tim Robbins) is convicted of the dual murder, even though he stubbornly proclaims his innocence. He's sentenced to a life term at the Shawshank Condition Prison in Maine, where another lifer, Ellis "Red" Redding (Morgan Freeman), picks him as the new recruit probably to split under the pressure. The unsightly realities of prison life are quickly launched to Andy: a corrupt warden (Bob Gunton), sadistic guards led by Capt. Byron Hadley (Clancy Dark brown), and inmates who are little much better than pets, willing to use rape or beatings to insure their dominance. But Andy will not split: he gets the wish of the truly innocent, which (regarding his smarts) allow him to prevail behind pubs. He uses his bank skills to earn favor with the warden and the guards, doing the books for Norton's unlawful business techniques and keeping track of the investments of the majority of the prison personnel. In exchange, the guy can enhance the prison collection and bring some dignity and respect back again to lots of the inmates, including Red. Predicated on a tale by Stephen Ruler, The Shawshank Redemption was the directorial debut of screenwriter Frank Darabont.
---
What to Read Next?
You might be interested in knowing the 7 Best Hacking Books to Learn Hacking
Best Phones Under Rs. 10,000: You can buy in November 2017
---