Whatsapp- Create an Account & Learn All Basic Tips [2018]
Whatsapp is the most popular Instant Messenger in the world. This free Messaging app allow people to connect with each other and Via Text, Voice as well as video calls, images and other media, documents, and user location. No matter where ever you are. Read this "Whatsapp- Create an Account & Learn All Basic Tips" till the endto Become a Power User of Whatsapp
In this guide, we're going to show you how to get started with Whatsapp and How to use it's latest features. After this GUIDE You will understand all the basic features. Whatsapp is available on Most of the Operating Systems We list below Popular Devices
Android
iPhone
BlackBerry
Windows Phone
Nokia (Java, Symbian, etc.)
PC
You can create Whatsapp account from your smartphone or tablet by Clicking any of the links above to download the version applicable to your phone. Alternatively, you may choose to use BlueStacks to run the Android version of Whatsapp on your PC or Mac. Let's Start!
Whatsapp Create an Account
---
Follow these step-by-step instructions to Create a Whatsapp Account 
Once the application is downloaded, Open Whatsapp from your Application Menu or Homescreen
             The WhatsApp icon looks like a green speech bubble and a telephone inside that.
Then the first thing you must do is accept the terms of service for WhatsApp. There, click on the OK button  and continue.
On the next Screen select your country and type your Phone number. Whatsapp will use this number to verify your phone.
Then Tap YES to confirm the Number entered is correct. Now Whatsapp will send you a verification code on your  phone. If the sim card is on the same phone then the mobile number will be automatically verified. If not, enter it manually.
Then you need to enter your name in the next window, and press DONE!
You can also change your profile picture in the same window. Tap on edit under the circle on the left side
Hola!
Now You're all set to use the Most Popular Whatsapp Messenger.  AS We promised we have added Some Extra Basic  Tips for Whatsapp as BONUS, See below
Basic Tips for Whatsapp [BONUS]
---
Whatsapp Text Formatting
Whatsapp Now allows you to format messages like as we do in Word Processors like MS Word.
You can send any type of text like BOLD, Italic Or the Strikethrough  letters. For this to work you need latest version of Whatsapp in your device.  Let's see how to do this!
So first of all when you need to type something in the BOLD letters  add astericks sign( * )before and after the text.
Eg: *This is Bold Text* , See the picture below
The next thing you can do is the italic style for that you need to add underscore ( _ ) instead of astericks sign.
Eg: _This is Italic Text_
The next style is strikethrough. To send strikethrough text in whatsapp just add this tilde (~) sign.
Eg: ~This is Strikethrough Text~
Update: In the new whatsapp update you can change the font style easily by selecting the text and selecting style from the pop up, No need to add the signs manually. If it is not working on your device Try the above method
Want to Know about Whatsapp Payments
Whatsapp Important Tips & Tricks Everyone Must Know
---
Whatsapp Privacy Tips
One of the most important thing to look out for in social media and messaging services is privacy now back in time there were no much options in Whatsapp to safeguard the privacy but now you can control things like who can see your Last Seen Status, Profile Picture, and your status Message
. Here we are giving you some WhatsApp Privacy Tips & Tricks Everyone Must Know
You can use these Tips on both Android and Ios. I assure u, You can use many of these tips to get the most out of the Whatsapp Experience. Let's Get Started!
First Open Whatsapp and Head over to Settings
Then go to Accounts and select the option Privacy
Here you can hide Last Seen Timestamp, Profile Picture, Whatsapp Status
You can select if everyone or just your contacts or no-one according to your needs. Additionally you can block contacts whom you don't want to interact with from there.
You can also disable the Read reciepts that is the blue ticks that tells a contact that you have read His/Her Messages.
---
Whatsapp Group Tips
The Next Tip we are giving you is useful for Whatsapp Groups, When you have sent a message and there are many members in the group the blue tick doesn't tell you if the message was delivered or read. To get more insight on a message hold the message to highlight it and then press the info icon at the top. There you can see as to how many contacts the message got delivered to and how many of them have read it . Which is pretty useful at many times.
BONUS TIP: If you have changed your number and you wish to be included in all the groups you were a part of, There is a better way to get that done than asking the group admin. In the Whatsapp settings navigate to account option and select the option to change the number (You should have the new sim inserted on the phone).
Now on the Change Number screen Enter your old number along with the new number and tap on done! Then verify your account using OTP and then Whatsapp will communicate with the server and add you to all the exsisting groups with the new number. It is very useful when you need t change your number and you are subscribed to a lot of groups you did'nt want to miss.
---
Enable CHAT HEADS for Whatsapp [Get Whatsapp Floating Notifications]
This trick is only available on Android devices, and need a third party app called Dashedow. You can Download it from the link below. After you activate the app the floating icon will help you with the notifications and you'll be able to read the messages for the incoming whatsapp messages. But You can reply to messages only by opening the chat heads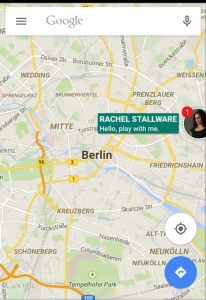 Disadvantages
You can't reply to messages from this chat heads
Need Android 4.0 or higher , Not supported on lower versions
---
Whatsapp Data Saving
Save Data while using Whatsapp Calls
This option can be activated from Settings> Data & Storage Usage then Tick on Low Data Usage on Call Settings, This feature is available on both Android and ios Devices.
We have tried this feature and it consumed very less data when compared to Calls without this feature turned on, and the call quality we didn't get any lags or any issues, So it's overall a nice feature for limited data users.
Save Cellular DATA when using Whatsapp
To save DATA even further you are on cellular network you can choose to deactivate Auto Media Download. To deactivate this navigate to Settings> Data & Storage Usage and choose the option of When Using Mobile Data From Media auto-download, there you can configure what can be downloaded while you're on the data. Using The same way you can configure the data usage when you're on Wi-Fi  and the Roaming Network .
---
Backup Whatsapp Messages
Backups of the chats is very important. I saw many of my friends worried about their lost chats in Whatsapp. But you don't need to worry about this issue anymore. Both Android and ios gives the opton of CLOUD BACKUP. The backup option is located under the chat settings and while ios Backups can only be taken on icloud and Android gives the option to local storage as well as google drive as the backup location
Whatsapp Web
While you are busy working in computer you can use the browser to send or receive messages through whatsapp. However the fact is that the browser will only emulate the whatsapp that's on the phone, the messages will be sent and received using the phone network itself
To activate Whatsapp Web Open Whatsapp Webpage on the browser and at the same time open the settings on your app, All you need to do is scan the QR Code and pair. Once paired you'll be able to use the whatsapp on your browser
Take Portrait Mode Pictures on Any DEVICE [Complete Guide]
So Guys these are some of the Whatsapp tips to become a power user. and for beginners Whatsapp- Create an account section will help you to start with whatsapp. If you have any doubts regarding the above content, feel free to ask we are happy to help you. If you like this article don't forget to share this to your friends
[Latest] Download Google Camera with Portrait Mode&Night Sight for Poco F1 & Mi 8
Yes Guys, Finally the wait is over. we were unable to get the protrait mode work on the earlier Gcam mod.  Google Camera port for Poco F1  with  Working portrait mode + Night Sight + better HDR+ Algorithm is available now. Thanks to B-S-G(The guy who's the reason for Google Camera ports today). This poco F1 gcam will work in Mi8 also.
You can download the Gcam mod apk below. I recommend you to remove any previous or existing gcam installations of gcam before installing the latest one. If you don't know the speciality of Gcam app download the apk after reading What is Google Camera?
Update: Now you can Download the latest Pixel 3 Gcam mod For Poco F1 & Mi8. Enjoy the New interface of Google camera
What is Google Camera?
Google Camera (a.k.a Gcam) is a camera application that comes pre installed on google's pixel smartphones. It was available on Playstore before the pixel phone was released. when it came to Pixel phones, features like HDR+, Portrait Mode and Google software processing made the pixel's single camera better. Now Gcam is very popular since developers started porting it to other phones. The advantage is that you get a better image quality through google's software processing.
Gcam Mod for Poco F1 [Review]
The camera interface is pretty much similar like any other Pixel port. We suggest not tweaking the settings much as it could result in  crashes and inconsistencies. unfortunately the slow motion mode also doesn't work well, and it will crash the app if you select it. We tried the 4K video shoot with this Gcam Mod,  Although the settings shows support  for 4K with stabilisation you get unstabilized 4K videos .
When it comes to the main part "The Portrait Mode" it works with both the front and rear Camera, the blurring algorithm is amazing and we got great amount of detail and sharpness captured on the subject. There is a slight crop just like you would see on the pixel phones but even with that the detail result is very good and it makes full use of poco f1 sensor abilities. we are adding some sample shots from gcam and stock camera app here, these shots will show you the difference
Gcam Samples From Poco F1
What is Working
 HDR+ & portrait
 RAW functionality
Manual Saturation control
Portrait mode on front & back camera
4K Video Recording (30fps)
Not Working
ZSL, Slow-Mo, Smart burst not working
How To Install Modded Gcam On Poco F1
Xiaomi  devices with Qualcomm Snapdragon 710 and 845 have camera2api enabled by default, so you don't have to unlock the bootloader or root your device. just download the latest poco f1 gcam apk from link given below and  install
PS: Better download stable version for bug free experience
DOWNLOAD GCAM MOD FOR POCO F1 5.1 ( Stable)
DOWNLOAD GCAM MOD FOR POCO F1 5.3 ( Testing)
DOWNLOAD GCAM MOD (Pixel 3 Style) FOR POCO F1 6.1
Hope you enjoyed this Poco F1 Gcam tutorial, visit this page for latest Gcam mod apk 🙂
Take Portrait Mode Pictures on Any DEVICE [Complete Guide]
Take Portrait Mode Pictures on Any DEVICE [Google Camera Mod Latest APK] [Works With the Front Camera Also]
The Google Pixel 2 XL's camera module is perhaps one of the best in the market, Apart from the hardware, the camera application that is included with the Google -pixel 2 XL is a marvel alone, as it provides features like Google's HDR Plus setting, that allows for better powerful range, leading to clearer, crisper images. Portrait Mode Pictures on Any DEVICE
We all got a little jealous of The Google Pixel 2 XL camera, Its Okay Don't Worry, The Google Camera app for Android provides its own particular lens blur effect could simple to use and doesn't require dual cameras. Also, the Portrait mode for selfies in the pixel is just amazing
We guide to how to get all these features on your smartphone with below simple steps
Before heading on to requirements, check your device compatibility with Below provided app
After downloading open it up and click start If it shows GREEN on all options you are good to go
or else you need below setups
This Google camera Mod application supports on all devices working Android Oreo and some Nougat installed devices. Make an effort to install Oreo Roms on your device to prevent compatibility problems.
In case your gadget has Snapdragon 625 processor chip, it will function fine.
Things needed if Compatability check not passed
1. Your Device Must be Rooted
2. Camera2Api Enabler
Add the zip in Magisk Manager -> Modules and reboot.
Or flash it in your custom recovery, TWRP etc.
If you have any doubts about Magisk Manager Check This: How to Install and Download Magisk Manager & Root With Custom Recovery Latest
After Installing the zip file got the Compatability Check app, Click START it will show all GREEN
Then download Latest Google Camera Mod Apk From Below Link, Install it.
(Portrait selfies Working Version)
Open the camera app you just downloaded
If you can't find the portrait mode just go to Settings> Advanced Settings and enable portrait mode
We are Providing the settings we use
Config Camera HDR+: NEXUS 6
Model: Pixel2 XL/ NEXUS 6P
HDR+ Parameters: default
Check this thread, if you need the best settings for this mod camera, we will update this thread with latest mods and settings.
Edge detection works well with this app. Just try and leave your feedback below
If you have any queries regarding this let us know on Facebook or Twitter
We are happy to help you.
How to Remove Your Number From Truecaller Database Permanently
Can Truecaller Spy You? Yes, The app keeping track of what you've saved in your Contacts. Which helps it make some more bigger database of peoples names and Phonenumbers. Here we guide you to Deactivate your Truecaller Account Permanently and Unlist  Your Number From it's Database. Before Heading Onto Truecaller Unlist Tutorial See Issues happened with Truecaller Below
What Is TrueCaller
Truecaller Unlist- Remove your number from Truecaller
Truecaller, Developed by the Swedish company True Software Scandinavia AB, Truecaller finds contact details globally given name or telephone number, and has an integrated caller ID service to achieve call-blocking functionality and social media integration to keep the phonebook up-to-date with pictures and birthdays. The client is available for Android, BlackBerry OS, iOS, Series 40, Symbian s60, Firefox OS, Tizen, BlackBerry 10, and Windows Phone.
With Truecaller, millions of users voluntarily share their contacts to the Truecaller app and create a global crowdsourced phone directory. This makes it easy to get in touch with anyone, even people with pre-paid phones. So, no matter who you look for, locally or globally, Truecaller will find the contact you are looking for.
Why there is a need of Truecaller Unlist
If you install TrueCaller app on your mobile phone,
the app will pick up contact details from your phonebook and integrate the details in a global database managed by the service.
In the same fashion, the app collects information from millions of users. Subsequently, the database turns out to be extremely large.
Truecaller even records the address of the landline. This doesn't mean much when telemarketers or spammers call from an office address, however in a perfect world you wouldn't need outsiders to know your street number since you called them from your landline. Obviously, Truecaller sources this information from open information sources. This is on account of in the event that somebody knows your landline number, they can without much of a stretch locate the enrolled address through any openly accessible phonebook (numerous telcos have this data open) or even by basically hunting down your landline number on Google.
Security and privacy issues Happened
---
Truecaller servers were allegedly hacked into by the Syrian Electronic Army The group claimed on its Twitter handle to have recovered 459 GBs of database, primarily due to an older version of WordPress installation on the servers. On 18 July 2013, Truecaller issued a statement on its blog stating that their website was indeed hacked, but claiming that the attack did not disclose any passwords or credit card information
---
For the latest tech news and tutorials follow Cyber4Geeks on Twitter, Facebook
How To Deactivate Truecaller Account Permanently
Please note that, If you are a Truecaller user and have verified your number you must first Deactivate your account by going to the Settings menu in the app. Select the About tab and then Deactivate account.
Android
Open the app > tap the people icon in the upper left corner > Settings > About > Deactivate account.
iPhone
Open the app > tap the gear icon in the top right corner > About Truecaller > Scroll down > Deactivate Truecaller.
Windows Mobile
Open the app and tap the three dots in the bottom right corner > Settings > Help > Deactivate account.
Once you have deactivated your Truecaller account, you can proceed to remove your number from the service. Here's how.
1. Go to the Truecaller unlist page.
2. Enter your phone number with the correct country code. For example: +919999999999 or +919876543210.
3. Tick one of the reasons for unlisting, or if you wish, type your reasons for removal in the Other form.
4. Key in the verification captcha.
5. Click Unlist for Truecaller unlisting.
This Easy and fast step will remove your number from truecaller database permanently.  Now you need not worry about your privacy as your number is unlisted.
Note, it can take up to 24 hours before the number gets removed. Numbers marked as spam cannot be unlisted. Remember if you already have a TrueCaller account you have to deactivate TrueCaller account first to remove number from TrueCaller database. 
ALSO CHECK :  How To Link Aadhaar Card With Mobile Number Online