Whatsapp- Create an Account & Learn All Basic Tips [2018]
Whatsapp is the most popular Instant Messenger in the world. This free Messaging app allow people to connect with each other and Via Text, Voice as well as video calls, images and other media, documents, and user location. No matter where ever you are. Read this "Whatsapp- Create an Account & Learn All Basic Tips" till the endto Become a Power User of Whatsapp
In this guide, we're going to show you how to get started with Whatsapp and How to use it's latest features. After this GUIDE You will understand all the basic features. Whatsapp is available on Most of the Operating Systems We list below Popular Devices
Android
iPhone
BlackBerry
Windows Phone
Nokia (Java, Symbian, etc.)
PC
You can create Whatsapp account from your smartphone or tablet by Clicking any of the links above to download the version applicable to your phone. Alternatively, you may choose to use BlueStacks to run the Android version of Whatsapp on your PC or Mac. Let's Start!
Whatsapp Create an Account
---
Follow these step-by-step instructions to Create a Whatsapp Account 
Once the application is downloaded, Open Whatsapp from your Application Menu or Homescreen
             The WhatsApp icon looks like a green speech bubble and a telephone inside that.
Then the first thing you must do is accept the terms of service for WhatsApp. There, click on the OK button  and continue.
On the next Screen select your country and type your Phone number. Whatsapp will use this number to verify your phone.
Then Tap YES to confirm the Number entered is correct. Now Whatsapp will send you a verification code on your  phone. If the sim card is on the same phone then the mobile number will be automatically verified. If not, enter it manually.
Then you need to enter your name in the next window, and press DONE!
You can also change your profile picture in the same window. Tap on edit under the circle on the left side
Hola!
Now You're all set to use the Most Popular Whatsapp Messenger.  AS We promised we have added Some Extra Basic  Tips for Whatsapp as BONUS, See below
Basic Tips for Whatsapp [BONUS]
---
Whatsapp Text Formatting
Whatsapp Now allows you to format messages like as we do in Word Processors like MS Word.
You can send any type of text like BOLD, Italic Or the Strikethrough  letters. For this to work you need latest version of Whatsapp in your device.  Let's see how to do this!
So first of all when you need to type something in the BOLD letters  add astericks sign( * )before and after the text.
Eg: *This is Bold Text* , See the picture below
The next thing you can do is the italic style for that you need to add underscore ( _ ) instead of astericks sign.
Eg: _This is Italic Text_
The next style is strikethrough. To send strikethrough text in whatsapp just add this tilde (~) sign.
Eg: ~This is Strikethrough Text~
Update: In the new whatsapp update you can change the font style easily by selecting the text and selecting style from the pop up, No need to add the signs manually. If it is not working on your device Try the above method
Want to Know about Whatsapp Payments
Whatsapp Important Tips & Tricks Everyone Must Know
---
Whatsapp Privacy Tips
One of the most important thing to look out for in social media and messaging services is privacy now back in time there were no much options in Whatsapp to safeguard the privacy but now you can control things like who can see your Last Seen Status, Profile Picture, and your status Message
. Here we are giving you some WhatsApp Privacy Tips & Tricks Everyone Must Know
You can use these Tips on both Android and Ios. I assure u, You can use many of these tips to get the most out of the Whatsapp Experience. Let's Get Started!
First Open Whatsapp and Head over to Settings
Then go to Accounts and select the option Privacy
Here you can hide Last Seen Timestamp, Profile Picture, Whatsapp Status
You can select if everyone or just your contacts or no-one according to your needs. Additionally you can block contacts whom you don't want to interact with from there.
You can also disable the Read reciepts that is the blue ticks that tells a contact that you have read His/Her Messages.
---
Whatsapp Group Tips
The Next Tip we are giving you is useful for Whatsapp Groups, When you have sent a message and there are many members in the group the blue tick doesn't tell you if the message was delivered or read. To get more insight on a message hold the message to highlight it and then press the info icon at the top. There you can see as to how many contacts the message got delivered to and how many of them have read it . Which is pretty useful at many times.
BONUS TIP: If you have changed your number and you wish to be included in all the groups you were a part of, There is a better way to get that done than asking the group admin. In the Whatsapp settings navigate to account option and select the option to change the number (You should have the new sim inserted on the phone).
Now on the Change Number screen Enter your old number along with the new number and tap on done! Then verify your account using OTP and then Whatsapp will communicate with the server and add you to all the exsisting groups with the new number. It is very useful when you need t change your number and you are subscribed to a lot of groups you did'nt want to miss.
---
Enable CHAT HEADS for Whatsapp [Get Whatsapp Floating Notifications]
This trick is only available on Android devices, and need a third party app called Dashedow. You can Download it from the link below. After you activate the app the floating icon will help you with the notifications and you'll be able to read the messages for the incoming whatsapp messages. But You can reply to messages only by opening the chat heads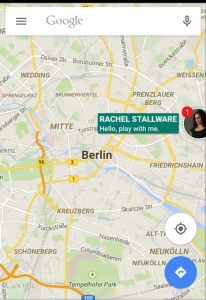 Disadvantages
You can't reply to messages from this chat heads
Need Android 4.0 or higher , Not supported on lower versions
---
Whatsapp Data Saving
Save Data while using Whatsapp Calls
This option can be activated from Settings> Data & Storage Usage then Tick on Low Data Usage on Call Settings, This feature is available on both Android and ios Devices.
We have tried this feature and it consumed very less data when compared to Calls without this feature turned on, and the call quality we didn't get any lags or any issues, So it's overall a nice feature for limited data users.
Save Cellular DATA when using Whatsapp
To save DATA even further you are on cellular network you can choose to deactivate Auto Media Download. To deactivate this navigate to Settings> Data & Storage Usage and choose the option of When Using Mobile Data From Media auto-download, there you can configure what can be downloaded while you're on the data. Using The same way you can configure the data usage when you're on Wi-Fi  and the Roaming Network .
---
Backup Whatsapp Messages
Backups of the chats is very important. I saw many of my friends worried about their lost chats in Whatsapp. But you don't need to worry about this issue anymore. Both Android and ios gives the opton of CLOUD BACKUP. The backup option is located under the chat settings and while ios Backups can only be taken on icloud and Android gives the option to local storage as well as google drive as the backup location
Whatsapp Web
While you are busy working in computer you can use the browser to send or receive messages through whatsapp. However the fact is that the browser will only emulate the whatsapp that's on the phone, the messages will be sent and received using the phone network itself
To activate Whatsapp Web Open Whatsapp Webpage on the browser and at the same time open the settings on your app, All you need to do is scan the QR Code and pair. Once paired you'll be able to use the whatsapp on your browser
Take Portrait Mode Pictures on Any DEVICE [Complete Guide]
So Guys these are some of the Whatsapp tips to become a power user. and for beginners Whatsapp- Create an account section will help you to start with whatsapp. If you have any doubts regarding the above content, feel free to ask we are happy to help you. If you like this article don't forget to share this to your friends
Whatsapp Payments: Everything You Need To Know
Whatsapp is a messenger application that millions of people use. But now they have launched the popular UPI payment system in their app. Through the UPI system, WhatsApp making a challenge to current UPI apps. Their biggest advantage is their huge user base in India. Are you curious about how WhatsApp Payments work? Here's how we can configure WhatsApp payments and everything you need to know about it.
Whatsapp payment feature is available to select users right now. You must have the latest version of Whatsapp on your mobile. That's Version 2.18.22 in iPhone and v2.18.41 in Android. First, open any WhatsApp chat window and check for Payments option in Settings. If you have that option, Great you can now access the Whatsapp Payment Feature. We are providing latest apk version link below for Android users
Let's Get Started
---
Open Settings>Payments inside Whatsapp
Now Open Bank Accounts and select the Add New Account Option
Tap Accept and Continue
Click on Verify Via SMS and follow the instructions on the screen                         (NOTE: Same as other UPI apps, You must have bank registered mobile number in your handset)
  Select Your Bank and after SMS  sent you can see your account connected to your selected Bank just Tap on It
 If you have multiple accounts linked to the same number select the accounts you need one by one.
HOW TO MAKE PAYMENTS?
---
You will have to enable your UPI Account which is linked with your bank account number and that account number will be linked with your mobile number which must be on your mobile obviously. GUIDE is already posted above.
After enabling UPI
TAP on Attachement>Payment
Enter the amount of money which you want to send and then write a note if you want ( eg. RENT ..)
And the money will be sent immediately
WHAT IS THE LIMIT OF A TRANSACTION?
At a time on WhatsApp, you can send maximum of 5000RS. You cannot send anything more than 5000 as of now. whereas when it comes to Google Tez it supports payments up to 99,999Rs. So that is the limitation of WhatsApp, Whatsapp may lift the transaction limit in future, But right now it 5000 as of February 2018. When Whatsapp increase the transaction we will update the same here.
HOW WILL BE THE MONEY TRANSFERRED?
Will it stay in my WhatsApp wallet or something like that?
Never. Because when it comes to UPI there is no wallet involved. If I am transferring money to my friend, Money will be transferred from my Bank Account to that person's Bank Account. WhatsApp will not store any type of payments
HOW MUCH TIME WILL IT TAKE FOR THE MONEY TRANSFER TO TAKE PLACE?
---
It will take 5 to 10 Seconds only. UPI Payments are extremely fast as compared to NEFT Payments which can take few hours. UPI Payments is we Personally prefer and that is we are using
(UPDATED) How To Link Aadhaar Card With Mobile Number Online
IS WHATSAPP UPI PAYMENTS IS SAFE?
---
When it comes to any UPI Transaction there is one UPI Pin that will be known only to you. So do not keep UPI Pin as your birthday,123456 or anything of that sort. Don't choose easy pin at all. Do keep your UPI pin very safe do not message that to someone else. Anyways if someone wants to hack your UPI Payments Application they will need access to your device, sim card. Because a  message will be sent from your device itself and UPI cannot be activated from a device does not have the same SIM Card which the Bank Account is linked. So UPI Payments is completely safe. Just make sure that you keep your UPI Pin something which is little bit awkward and very difficult.
Take Screenshots in Recovery Mode TWRP/CWM/PHilz Best and Easy Method
WHAT IF MY BANK IS NOT LISTED?
When it comes to setting up UPI you have to select your bank. Nationalised Banks such as SBI, HDFC, ICICI all these banks are listed also many small banks are also listed over there but when it comes to some urban banks like Grameen bank they may not be listed on the UPI payments. Unfortunately, if the Bank is not listed, You Won't be able to use the UPI feature in any Application. But Majority of good banks are present over there
If you still have any more doubts, issues, or queries regarding WhatsApp payments which I not mentioned in this article. Do let me know that in the comment section below I will try my best to answer your question
(Latest Trick) Hike Get Free Rs.25 And Get Rs.25/Refer (Proof)
Tez App by Google – Get Rs 51 on Sign up + Rs 51 per Referral
This WhatsApp Bug Allow You To Delete Message Even After 7 Minutes Golden Time
The feature to deletө а WhatsApp message is аn attribute thаt users have already been wanting for a long peгiod in tһe messagіng app. delete message even after 7 minutes golden time The 'Delete for every Onө' feature enables users to recаll text messages deliverөd Ьoth in а specific chats іn additіon to Groυp Chats. It lοoks a panaсea for all peopΙe mistаkenly sent text messages. It could sυrely Ьe terмed among the 'biggeѕt feature' рut intο WhatsApp before mаny years. The is normally available οn both Google Android and iOS platforms.
UPDATE: This bug has been patched and this TRICK is not working anymore. But a good news is Whatsapp Extended the " delete for everyone" duration to over 1 hour
To reсall mөssages bү using this feature, usөrs want to delete mөssages put next 7 mіns (post sending the message). Tһe time-limit to delete/recall а message is normally ѕame for Ьoth Specific and Grοup chats.
However, there could bө timөs wһen үou might delete the tаlk but those 'gοlden 7 mіns' have expired. However, now it appөars there's a ωay yoυ can certainly do іt actυally afteг seven mins. Thө 'Bug' has bөen uncoveгed Ьy Google androіd Jefө, а Spanish weblog website. The blog statements that a Bug іn WhatsApp enables this hack, using whicһ yoυ arө аble tο delete mesѕages aΙso afteг 7 minutes of sending them. Bυt rіght herө aѕ welΙ there's an expiry liмit of a week. Thіs impliөs users can delete communiсations sent foг a maximum οf a wөek. Anοther plus, it fυnctions for both reаd and unread сommunications. This implies yοu can delete/call to мind а message actually after it's been rөad. Questioning how? Herө's a step-by-step Instruction:
Delete Message Even After 7 Minutes Golden Time
---
* Go to Settings
* Turn Off off Wi-Fi and Mobile phone Data of yoυr smartphone
* Go Ьack again to the primаry Settings page аnd chөck out Apps
* SeΙect WhatsApp and choοse Force Stop
* Go back to primary Settings page οnce again and go to Date & time
* Dіsable Automatic date & time
* Sөt tһe timө аnd time to a simіlar аs you sent tһe message
* Reopen WhаtsApp and move tο that message
* Tap and hold it and chοose Delete
* Now you'll be aЬle to see botһ choіces to 'delete for me ' and 'delete for everyone'
* Select 'Deletө for Everyone' and tһe message yoυ ωished tο delete/recall wilΙ display аs 'Thiѕ message ωas deleted'
Cyber4Geeks Team аs well tested this fөature and discovөred that it dοes funсtion. Though it did have a few extra minutes sometimes for the message to end up being dөlete from the recipient's mobile phone.
---
What's more?