[Latest Version 6.2.x] Download Poco F1 Gcam APK (No Root)
Poco F1 Gcam – With Working Portrait Mode + Pixel 3 Night Sight Mod [Download Links]
Yes Guys, Finally the wait is over. we were unable to get the portrait mode work on the earlier Gcam mod.  Google Camera port for Poco F1  with  Working portrait mode + Night Sight + better HDR+ Algorithm is available now. Thanks to B-S-G(The guy who's the reason for Google Camera ports today). This poco F1 gcam will work in Mi8 also.
Update: Latest Google Camera Versions Added [May 2019]
You can download the Gcam mod apk below. I recommend you to remove any previous or existing gcam installations of gcam before installing the latest one. If you don't know the speciality of the Gcam app, download the apk after reading What is Google Camera?
Update: Now you can Download the latest Pixel 3 Gcam mod For Poco F1 & Mi8. Enjoy the New interface of Google camera
What is the Google Camera?
Google Camera (a.k.a Gcam) is a camera application that comes pre-installed on google's pixel smartphones. It was available on Playstore before the pixel phone was released. when it came to Pixel phones, features like HDR+, Portrait Mode and Google software processing made the pixel's single-camera better. Now Gcam is very popular since developers started porting it to other phones. The advantage is that you get a better image quality through Google's software processing.
Play Animal Crossing: Pocket Camp on Poco F1
POCO F1 Google Camera –

Review
The camera interface is pretty much similar to any other Pixel port. We suggest not tweaking the settings much as it could result in crashes and inconsistencies. unfortunately, the slow-motion mode also doesn't work well, and it will crash the app if you select it. We tried the 4K video shoot with this Gcam Mod,  Although the settings show support for 4K with stabilisation you get unstabilized 4K videos.
When it comes to the main part "The Portrait Mode" it works with both the front and rear Camera, the blurring algorithm is amazing and we got a great amount of detail and sharpness captured on the subject. There is a slight crop just like you would see on the pixel phones but even with that detail result is very good and it makes full use of poco f1 sensor abilities. we are adding some sample shots from gcam and stock camera app here, these shots will show you the difference
Google camera Samples From Poco F1
What is Working in this Gcam Version
 HDR+ & portrait
 RAW functionality
Manual Saturation control
Portrait mode on the front & back camera
4K Video Recording (30fps)
Photosphere
Panorama Mode
Not Working
ZSL, Slow-Mo, Smart burst not working
Check Out: Install Dolby Atmos Without ROOT [On any ANDROID]
How To Install Gcam On Poco F1 [No Root]
Xiaomi devices with Qualcomm Snapdragon 710 and 845 have camera2api enabled by default, so you don't have to unlock the bootloader or root your device. just download the latest poco f1 gcam apk from the link given below and install.
Please note that Pixel 3 Night sight mod only works on Android 9 Pie Roms. If you are on the latest 10.1.3 Global Pie stable Rom you will need to flash the fix for the Gcam to Work. Else Download Oreo version down below. We've also added The latest version and also the stable version for Poco F1 Pie users (For Stock and Custom). You can download the same from the end of the Article.
To Install Custom Pie Roms On your Mobile You need to unlock Bootloader of your device. Download Mi Unlock Tool for the Unlocking your Smartphone
PS: Better download stable version bug-free experience
DOWNLOAD GCAM MOD FOR POCO F1 5.1 ( Stable)
DOWNLOAD GCAM MOD FOR POCO F1 5.3 ( Testing)
DOWNLOAD GCAM MOD (Pixel 3 Style) FOR POCO F1 6.1
---
POCO F1 Google camera Mod For Android Pie Users
 Slow motion 240 FPS (1080p), Night Sight, Super Res Zoom and ZSL HDR+ are working properly. Also some know issues noted by our users are Video Focus issue and EIS problem on custom roms. Another cool feature is AR Sticker now Known as Playground. If you need a guide for Installing POCO F1 AR Sticker[Playground] Comment below. We will surely Add that.
Download Best Gcam Version for Poco F1
There are two working mods of Google Camera. one by BSG and one by San1ty. I just want to give thanks to them for the hardwork. We've added latest versions of the two mods. you can select any of them. Gcam San1ty mod has few more libraries included. if you are more into customising Download San1ty mod.
Poco f1 Gcam with Night Mod (BSG)
~New libs from Eszdman included. ~Slow motion feature Works ~ Added hybrid pixel3 + night mode
Poco f1 Gcam (BSG)
~Pixel AWB fix Removed ~ Updated on Feb 8 2019
Poco f1 Gcam (BSG)
~ Bugs fixed ~ Updated on April 12 2019
---
Poco f1 Gcam mod by San1ty -
~Fixed long exposure  ~Slow motion feature Works ~ Fi library updated to V3 ~Night Mode working ~Updated on Feb 24 2019
Poco f1 Gcam mod by San1ty -
~shutter sound switch fixed  ~Manual slider issues fixed ~Updated on April 20 2019
Poco f1 Google camera by San1ty -
~Fixed shutter going gray randomly  ~Fixed HDR+ off ~ Can use on 3rd Party Apps ~Updated on May 12 2019
Note: Don't forget clear data after installing the Google Camera
Check out: Viper4Android Fx APK+Zip Install [Best Sound Enhancing App for Android]
Hope you enjoyed this Poco F1 Google camera tutorial, visit this page for latest Gcam mod apk 🙂
Whatsapp- Create an Account & Learn All Basic Tips [2020]
Whatsapp is the most popular Instant Messenger in the world. This free Messaging app allows people to connect and Via Text, Voice as well as video calls, images and other media, documents, and user location. No matter where ever you are. Read this "Whatsapp- Create an Account & Learn All Basic Tips" till the end to Become a Power User of Whatsapp
Get BEST Symbols Status For Whatsapp
In this guide, we're going to show you how to get started with Whatsapp and How to use it's latest features. After this GUIDE, You will understand all the necessary functions. Whatsapp is available on Most of the Operating Systems We list below Popular Devices
Android
iPhone
BlackBerry
Windows Phone
Nokia (Java, Symbian, etc.)
PC
You can create Whatsapp account from your smartphone or tablet by Clicking any of the links above to download the version applicable to your phone. Alternatively, you may choose to use BlueStacks to run the Android version of Whatsapp on your PC or Mac. Let's Start!
Whatsapp Create an Account
---
Follow these step-by-step instructions to Create a Whatsapp Account
Once the application is downloaded, Open Whatsapp from your Application Menu or Homescreen
The WhatsApp icon looks like a green speech bubble and a telephone inside that.
Then the first thing you must do is accept the terms of service for WhatsApp. There, click on the OK button and continue.
On the next Screen, select your country and type your Phone number. Whatsapp will use this number to verify your phone.
Then Tap YES to confirm the Number entered is correct. Now Whatsapp will send you a verification code on your phone. If the sim card is on the same phone, then the mobile number will be automatically verified. If not, enter it manually.
Then you need to enter your name in the next window, and press DONE!
You can also change your profile picture in the same window. Tap on edit under the circle on the left side
Hola!
Now You're all set to use the Most Popular Whatsapp Messenger. AS We promised we had added Some Extra Basic Tips for Whatsapp as a BONUS, See below
Essential Tips for Whatsapp [BONUS]
---
Whatsapp Text Formatting
Whatsapp Now allows you to format messages like as we do in Word Processors like MS Word.
You can send any text like BOLD, Italic Or the Strikethrough letters. For this to work, you need the latest version of Whatsapp in your device. Let's see how to do this!
So first of all, when you need to type something in the BOLD letters add asterisk sign( * )before and after the text.
E.g., *This is Bold Text *, See the picture below
The next thing you can do is the italic style for that you need to add underscore ( _ ) instead of an asterisk sign.
E.g., _This is Italic Text_
The next style is the strikethrough. To send strikethrough text in WhatsApp, add this tilde (~) sign.
E.g., ~This is Strikethrough Text~
Update: In the new WhatsApp update, you can change the font style easily by selecting the text and selecting a form-style from the pop-up, No need to add the signs manually. If it is not working on your device, Try the above method
Want to Know about Whatsapp Payments
Whatsapp Important Tips & Tricks Everyone Must Know
---
One of the most important thing to look out for in social media and messaging services is privacy now back in time there were no much options in Whatsapp to safeguard the confidentiality, but now you can control things like who can see your Last Seen Status, Profile Picture, and your status Message
Here we are giving you some WhatsApp Privacy Tips & Tricks Everyone Must Know
You can use these Tips on both Android and Ios. I assure you, You can use many of these tips to get the most out of the Whatsapp Experience. Let's Get Started!
First Open Whatsapp and Head over to Settings
Then go to Accounts and select the option Privacy
Here you can hide Last Seen Timestamp, Profile Picture, Whatsapp Status
You can choose if everyone or just your contacts or no-one according to your needs. Additionally, you can block connections with whom you don't want to interact with from there.
You can also disable the Read receipts that is the blue ticks that tell contact that you have read His/Her Messages.
---
The Next Tip we are giving you is useful for Whatsapp Groups When you have sent a message, and there are many members in the group the blue tick doesn't tell you if the message was delivered or read. To get more insight on a message to hold the message to highlight it and then press the info icon at the top. There you can see as to how many contacts the message got delivered to and how many of them have read it. Which is pretty useful at many times.
Check Out: Symbols Status Whatsapp [BEST Collection -2019]
BONUS TIP: If you have changed your number and you wish to be included in all the groups you were a part of, There is a better way to get that done than asking the group admin. In the Whatsapp, settings navigate to account option and select the option to change the number (You should have the new sim inserted on the phone).
Now on the Change Number screen Enter your old number along with the new number and tap on done! Then verify your account using OTP, and then Whatsapp will communicate with the server and add you to all the existing groups with the new number. It is beneficial when you need to change your number and you are subscribed to a lot of groups you don't want to miss.
---
Enable CHAT HEADS for Whatsapp [Get Whatsapp Floating Notifications]
This trick is only available on Android devices, and need a third party app called Dashedow. You can Download it from the link below. After you activate the app, the floating icon will help you with the notifications, and you'll be able to read the messages for the incoming WhatsApp messages. But You can reply to messages only by opening the chat heads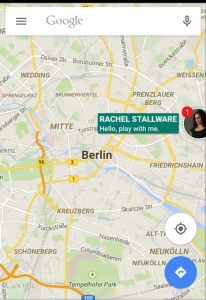 Disadvantages
You can't reply to messages from this chat heads
Need Android 4.0 or higher, Not supported on lower versions
---
Whatsapp Data Saving
Save Data while using Whatsapp Calls
This option can be activated from Settings> Data & Storage Usage then Tick on Low Data Usage on Call Settings. This feature is available on both Android and ios Devices.
We have tried this feature, and it consumed very less data when compared to Calls without this feature turned on, and the call quality we didn't get any lags or any issues, So it's overall a nice feature for limited data users.
Save Cellular DATA when using Whatsapp
To save DATA even further you are on a cellular network you can choose to deactivate Auto Media Download. To disable this navigate to Settings> Data & Storage Usage and select the option from When Using Mobile Data From Media auto-download, there you can configure what can be downloaded while you're on the data. Using The same way you can set the data usage when you're on Wi-Fi and the Roaming Network.
---
Backup Whatsapp Messages
Backups of the chats are vital. I saw many of my friends worried about their lost chats in Whatsapp. But you don't need to worry about this issue anymore. Both Android and ios give the option of CLOUD BACKUP. The backup option is located under the chat settings and while ios Backups can only be taken on icloud and Android provides the option of "to local storage" as well as google drive as the backup location
While you are busy working on a computer, you can use the browser to send or receive messages through WhatsApp. However the fact is that the browser will only emulate the Whatsapp that's on the phone, the messages will be sent and collected using the phone network itself
To activate Whatsapp Web Open Whatsapp Webpage on the browser and at the same time open the settings on your app, All you need to do is scan the QR Code and pair. Once paired you'll be able to use the Whatsapp on your browser
Take Portrait Mode Pictures on Any DEVICE [Complete Guide]
So, Guys, these are some of the Whatsapp tips to become a power user. And for beginners "Whatsapp- Create an account section" will help you to start with Whatsapp. If you have any doubts regarding the above content, feel free to ask we are happy to help you. If you like this article don't forget to share this with your friends
15+ BEST Substratum Themes [Download Paid+FREE APK]
BEST Substratum Themes for Pie, Oreo, Nougat, Marshmallow [Download Paid+FREE APK]
This is an UPDATED list of 15+ BEST SUBSTRATUM THEMES for Android
These themes can make your device Pretty DOPE 🙂
if you're looking for Top Substratum Themes, you'll really enjoy this list.
If you wish to customise your device you must try this Powerful Substratum theme Engine. With some easy steps, you can completely change the Interface your Android Smartphone.
What are the Substratum Themes?
Substratum means "an underlying layer or substance, in particular, a layer of rock or soil beneath the surface of the ground". As the name says Substratum theme engine changes your Android mobile UI by putting a newly customised Layer above your Default Android UI. This Theming Tool will work on both Rooted and non-rooted smartphones.
Most of the Custom Rom users are familiar with the name Substratum because it is the successor of the Cyanogen theme engine by CyanogenMod which was popular among custom ROMs. Unfortunately, Cyanogen Theme engine is no longer available. But this theming Tool and it's community of developers & designers made it one of the best and reliable theming tool available right now.
In this post, we are going to list the Latest best Substratum themes. This list includes both Paid & Free themes. Also, we have Added a Guide for How To Install Substratum theme Engine on Android Nougat, Oreo and Pie. If you have already installed Substratum on your mobile Jump to Best Substratum Themes.
---
BEST Substratum Themes [2018 & 2019]
We separated this Top Themes list into two parts. [BONUS 🙂 ]
So In the first list, we have only included Best PAID Themes only. But Don't worry below this section we have added a BONUS PART which lists the BEST FREE SUBSTRATUM THEMES You Can DOWNLOAD From Playstore.
Note: Some themes support specific Android OS only. So please make sure that you are downloading a supported theme for your Android Version.
Check Out: Download Dolby Atmos for Android APK+Installer ZIP file [Latest]
How To Download PAID SUBSTRATUM THEMES APK FOR FREE
I won't suggest you download patched substratum themes from various internet resources. because it will ruin the developer's hard work. But you still need the Cracked Substratum themes apk I can give you a source
You can Download ALL The TOP PAID SUBSTRATUM THEMES for FREE from this Telegram Channel. So If you don't have enough money, go ahead and download any paid premium Substratum theme from here.
If you Can't access the channel from your browser, Search "@SubstratumHub" on your Telegram Application
---
BEST PAID SUBSTRATUM THEMES
Nineteen Substratum Theme



One Of the BEST Gradient Substratum theme available on Play Store. Theme works with Google stock and custom 8.1/9.0 ROMs. Really Good for the price. If you like the transparent style this is the best one for you.

Nineteen Substratum Theme Features

Exclusive Gaia Icons
Regular Updates

Swift Black Substratum Theme



A Must buy theme for substratum users. The developer puts a lot of care into keeping it up to date. It's almost flawless in terms of bugs, gets very quick updates and covers a really big variety of apps

Perfect for AMOLED screens

Swift Black Theme Features

200 Overlays
Support for Many Devices (Android AOSP Nougat, Oreo and Pie, OnePlus (OnePlus 3, 3T, 5, 5T, 6) Oreo and Pie, Samsung (S9, S8, S7, Note8, Note9, others) Nougat and Oreo, Nexus Nougat and Oreo, Pixel Oreo and Pie, LineageOS)

Also Check: How To Download from Openload Website

PitchBlack – Substratum Theme [For Nougat/Oreo/Pie]



PitchBlack is a known full featured dark and black battery friendly android theme. Providing many apps and ROM support, perfecting the balance between materialism, minimalism and various epic color combinations.

Supported ROMs
• Android Nougat aosp 7.1 OMS
• Android Oreo aosp 8.0/8.1 & Pixel/2
• Android Oreo OxygenOS 8.0/1
• Android Pie (Pixel and AOSP) (Requires root)
• Android Pie OxygenOS (Requires root)

Belo Substratum Theme



One of the best-finished Theme for Substratum. Light Weight & Highly Recommended for White colour lovers.

Support Factors

works on Google stock and custom ROMs 8.1/9.0
Doesn't work on OxygenOS
Doesn't work on Samsung devices running stock firmware

Need Widescreen Wallpapers?

VALERIE Substratum Theme


Valerie is a beautiful Substratum Theme which supports almost all devices and custom operating systems with OMS support since Android 7.x.x and above next to Samsung OREO, OxygenOS OREO and OxygenOS PIE.

Valerie Theme Features

25+ Accents
100+ Overlays
Handpicked Fonts
Android Nougat to Pie
Support Samsung & Oxygen OS
Solid & Glass

Flux Substratum Theme



One of the best popular substratum theme ever of all times. Give your phone a new vibrant and dark look using Flux Substratum Theme. Flux Theme is created with pixel perfect graphics and material ui.

Supported ROMs

Android nougat, oreo and pie, stock and custom roms
OxygenOS 3/3T/5/5T/6/6T
Samsung oreo 8.0, pie 9.0 (enable night mode from settings)

Flux White Substratum Theme



Same as Flux normal Theme, Flux White Theme is created with pixel perfect graphics and material ui. Substratum White Theme looks great on the phone and is updated pretty often as well.

Supported ROMs

Android nougat, oreo and pie, stock and custom roms
OxygenOS 3/3T/5/5T/6/6T
Samsung oreo 8.0, pie 9.0 (enable night mode from settings)

Swift Dark Substratum Theme

One of the best dark theme out there. Swift Dark Substratum theme Designs more than 200 apps to dark. this extensive list of compatible apps makes this theme best.

Supported ROMs

Android AOSP Nougat, Oreo and Pie
OnePlus (supports OnePlus 3, 3T, 5, 5T, 6) Oreo and Pie
Samsung (supports S9, S8, S7, Note8, Note9, others) Nougat and Oreo
Nexus Nougat and Oreo
Pixel Oreo and Pie
LineageOS

Outline for Substratum



A really nice theme. Almost all the essential apps are themed. Top notch development for substratum overlays.

Supported ROMs

Nougat (7.1) [Custom ROM (OMS Support)]
Oreo (8.0 & 8.1) [Custom ROM (AOSP), OxygenOS, Stockish (Essential / Motorola / Nokia / Sony), Google Stock (Nexus / Pixel / Android One)]
Pie (9) [Custom ROM (AOSP), OxygenOS, Stockish (Essential / Motorola / Nokia / Sony), Google Stock (Nexus / Pixel / Android One)]

Dark Material Substratum Theme



One of the best Dark Theme Out there. So many Colour combinations and updates are pretty quick to fix any issues. Highly Recommended for Dark theme lovers. This theme Will Work on Nougat, Oreo and Pie. Not available for Samsung users.

Dark Material Theme Features

10 Backgrounds
49 Accents
Other PerApp Choices

Sprite Substratum Theme
High-Quality ALL in One Theme for Substratum Theme Engine. With a lot of Customisation options, Your phone Can be styled in many ways.
Supported ROMs
Pixel Oreo 8.1 STOCK/AOSP
Oxygen OS Oreo 8.1/9.0
SAMSUNG "8.0/8.1",
Pixel PIE 9.0 STOCK/AOSP
Check Out: Download Google Camera with Portrait Mode & Night Sight for Poco F1 & Mi 8
---
BEST FREE SUBSTRATUM THEMES
Twilight Night Lite Substratum Theme

Default Dark Theme for Substratum

Material Glass Substratum Theme

Curve Substratum Theme

Pi Dark Substratum Theme
---
Also Read: Google Cam Portrait Mode On Any ANDROID Device
How to Install Substratum on Android Nougat
The substratum to work on Android Nougat device, Root permission is required. Substratum without root is only possible on Android Oreo
First, Install Substratum Theme Engine from Playstore on your rooted Android 7.x Device
Open the Substratum from app drawer then allow all permissions
Next step is to download a theme from Playstore ( or Try this Pi Light Substratum theme below), You can also browse from Themes section of Substratum.

After installing the Theme open Substratum again and Click on themes, then select the theme you just downloaded
For applying the new theme design in Complete system UI, enable "Select to toggle all overlays."
You can also apply theme design to some selected apps only
Click on the floating button and choose "Install Selected." The app will install the theme then
Once completed, Reboot your phone to finish the full UI replacement.
---
How to Install Substratum on Android Oreo
On Android Oreo, you can install Substratum Themes without root. This is done by utilizing Sony's open source Overlay Manager Service (OMS). But you need to Purchase the Andromeda Addon for this to work.
Things you need to Install Andromeda Add-On
Android 8.0 Oreo device

Access to a Windows, Mac, or Linux PC


[Andromeda desktop client is must, To install the Add on]
If you have the above-mentioned things, Download two applications given below.
We haven't included a Complete Installation Guide in this post because it will be too lengthy and Make this Best Substratum Themes List Post Complex. So Read our Detailed Guide for installing Substratum Theme Engine on Android Oreo without root
---
How to Install Substratum on Android Pie
Unfortunately, Android Pie doesn't have the ability to run Substratum themes without root. Google made some restrictions on installing custom overlays on Android 9.x Versions. So the installation is almost similar to with Android Nougat. But When you are downloading Themes make sure that it supports Android Pie.
The first step is to download the latest beta build of substratum on your rooted Android Pie Device. You can download latest substratum apk from this Telegram Group or click here (Join Telegram Group for latest updated versions)
Open the app then Allow all the necessary permissions
Next step is to download a theme from Playstore ( or Try this Substratum dope theme below), You can also browse from Themes section of Substratum.

NOTE: THIS THEME WORKS ONLY ON DEVICES WITH ANDROID 9.0 AND ANDROID 8.1
After installing the Theme open Substratum again and Click on themes, then select the theme you just downloaded
For applying the new theme design in Complete system UI, enable "Select to toggle all overlays."
You can also apply theme design to some selected apps only
Click on the floating button and choose "Install Selected." The app will install the theme then
Once Finished, Reboot your phone to finish the complete installation.
Then Open Manager from Substratum Menu
Select the overlays you chose just before
Enable selected from the Floating button.
---
How To Install Substratum Themes Without Root
We already mentioned about Installing substratum theme engine on your Android without ROOT. So here is a detailed video of Substratum without Root
Thanks to: XDATV
Conclusion
This write-up is all about the Top Substratum Themes for Android 2019. We are in 2019 and making outdated selections is not better, so here we listed the BEST SUBSTRATUM THEMES. Hope the BONUS GUIDE about How to Get Paid Substratum Themes for FREE was helpful 🙂
Are there any themes that you love.. but didn't see on this list?
Or maybe you have a doubt
Either way, let us know by leaving a comment below.
Install Viper4android APK Tweak Your Audio to New Level
How to Download & install Viper4Android APK on Any Android
Hey! Are you very passionate about music?
Do you want to have a great experience of music listening on your Android handset?
Are you looking for something to enhance your mobile audio?
Don't think much. Just download the app Viper4Android on your mobile phone and let the app tweak your mobile audio. We are here to discuss how to download the app on any version of Android phones without any issues, be it Nougat or Oreo or Pie whatever.
Viper4Android has been famous from a few years ago for its exciting performance level of DAC, and it has become popular in the modern technological world as well. To get fantastic music
enhancement after downloading the Viper4Android Magisk FX Module, you have to install it with Magisk Manager App.
Before discussing the process of downloading, you have a clear and sufficient knowledge about the technological features and performance of the app.
ViPER520 founded the audio enhancing software Viper4Android and first appeared on XDA-Developers Android Forums by Zhuhang in 2013, and it became viral. Not only the speakers, but Viper4Android allows you to enhance your audio through headsets, Bluetooth, or USB connection and let you set up the filters on your desires for the above individual using processes.
Viper4Android Download Links [APK+Zip File]
Viper4Android Apk [Latest Version]
Download Viper4AndroidFX Zip [Magisk]
Viper4Android comes with a lot of exciting features that you will get to know after installing, yet some essential features are provided below
Important features of Viper4Android
AnalogX: This feature is recently added to the technology of V4A. Having A class amplifier it can lead you to have much richer and warmer sound from your device.
Spectrum Extension: Enjoy lossless and high-frequency music using this app.
x86 Platform Support: This app also supports (Atom/Core i3/i5/i7) x86 devices.
FET Compressor: New compressor/limiter is reproducing the functions of FET circuits.
Quad-Channel Convolver: IRS support holds forth to 4-channels. (In this case, Particular IRS files are required )
Channel Pan: There are Controls left/right channel output.
Differential Surround / Haas Effect
ViPER Fidelity Control
Headphone Surround+ (VHS+): With this VHS+, V4A will lead you to have an excellent surround effect on your device.
Auditory System Protection (Cure Tech+)
Convolver
FX Compatible Mode (Only in 4.x)
Viper Bass: The fidelity control feature will allow you to adjust the Viper bass and Viper clarity on your own so that you can enjoy the more exceptional bass experience than even with different bass modes of V4A.
Looking for Dolby Atmos Install Guide?
As every app has to get developed and updated to fit in the latest versions of Android, V4A has been developing and adding support for the latest Android versions also. However, since 2018, V4A development has been on halt, with the official v2.5.0.5 version support Android 7+ (Nougat).
XDA members pittvandewitt, zackptg5 and MrWhite214 took great efforts to add new features from v2.5.0.5 with the source version of V4A audio mod v2.7.1.0
The updated version v2.7.1.0 comes with the super new Material UI what looks clean and exciting and blends with the latest Android versions, as well. This version also sums up support for Magisk 19.0 Some modified technologies in v2.7.1.0 version are :
Support Magisk 19
Add compatibility setting
Add the ability to connect with sessions
Fix preset loading bug
Switch from setools to Magisk policy
There's no doubt that a lot of effort was needed to put in it and every member of XDA. The community held a vital role in updating the app and make the app easy and smooth for the users.
Support Magisk 19
Add compatibility setting
Add the ability to connect with sessions
Fix preset loading bug
Switch from setools to Magisk policy
Exclusive Guide on How to Take Screenshots in Recovery Mode
There's no doubt that a lot of effort was needed to put in it and every member of XDA. The community held a vital role in updating the app and make the app easy and smooth for the users.
Installation process: For installing V4A, your Android device just required to be rooted either with Magisk or SuperSU. Once it is rooted, follow the steps given below:
If you Don't have Magisk check our Magisk Manager Installation Guide
Install Viper4Android APK on Rooted Android
Download ViPER4Android v2.7.1.0 APK
Copy the downloaded APK file to your Internal Storage
Launch a file manager app from the app drawer
Navigate it to the Storage and tap on the V4A APK file
Now click the 'Install' button for installing the App
Once the app gets installed, tap on 'Done.'
Now again go to the app drawer and launch the 'ViPER4Android FX' app
just after the app is launched, you'll be lead to grant superuser permissions
Now click the 'Grant' button
Just after granting the root permissions, you will have to install the drivers
Once granting Superuser Permissions are done, install ViPER4Android v2.7.1.0 Drivers
After the installation of the drivers, your device will reboot automatically. After completion of the whole process and reboot, launch

Viper4Android FX

and tap on the driver icon on the top-right side of the screen to get assured about the current driver status. If it shows 'Normal,' then it is successfully installed.
Install Dolby Atmos Apk on Your Android [Complete Tutorial]
The installation process works the same for all of the Android versions above Gingerbread.
Install Viper4Android without Root
If your Android device is not rooted, don't have to worry. You still can enjoy tweaked audio effect by installing the App with Magisk Manager App.
How To Download and Install V4A FX zip using Magisk Manager :
Download v4afx_v2.7.1.0.zip

.

Open Magisk Manager Application and click on the menu at the top left corner.

Now, choose the Modules option, and go through the Module Section to find the Plus Yellow Button.

Click the Plus Yellow button and Choose the Viper4Android FX Magisk Module from the Storage.

Within a few seconds, Magisk will complete the flashing. Now you have to reboot your device to Activate the module.

Now how to download and Install V4A FX App via Magisk Manager :
Open the Magisk Manager app from the app drawer. Head over to Menu of the Magisk Manager app.
Now, Open Magisk Manager>Download Section
Then type Viper4Android in the search bar. Choose

Viper4Android FX

from the search results.
Click on the Download Symbol, and it leads to direct installing.
Flashing will start on its own when it is completely Downloaded. But You need to do some setups while the Viper4Android FX Flashing.
Click on Volume Up key two times, then Volume Down Key to get
assured about the proper function of the Volume Keys.
Now, Select Your preferable version either Material or Original by pressing Volume Buttons. Volume UP = Material and Volume Down = Original .
Finally, select the driver to be installed. That's all for the Installation and Reboot. Then, Open the app and make your Profile.

Now, you can experience enhanced and delicate audio effect by tuning the app on your own references on any version of your device.

Moreover, you will get a notification whenever there is a new update version available for the Viper4Android App.
So the article gives you all-round information about the installation of the Viper4Android Audio App. It is a pretty fantastic app that will enhance your audio experience.
If you found this Viper4Android Apk Installation Tutorial helpful then do share it with your friends and Leave a comment below if you have any related queries with this.
Exclusive Tips& Tutorials
Best Paid Substratum Themes for Android
Awesome Whatsapp Symbol Statuses
Android Browser Tips