Whatsapp- Create an Account & Learn All Basic Tips [2020]
Whatsapp is the most popular Instant Messenger in the world. This free Messaging app allows people to connect and Via Text, Voice as well as video calls, images and other media, documents, and user location. No matter where ever you are. Read this "Whatsapp- Create an Account & Learn All Basic Tips" till the end to Become a Power User of Whatsapp
Get BEST Symbols Status For Whatsapp
In this guide, we're going to show you how to get started with Whatsapp and How to use it's latest features. After this GUIDE, You will understand all the necessary functions. Whatsapp is available on Most of the Operating Systems We list below Popular Devices
Android
iPhone
BlackBerry
Windows Phone
Nokia (Java, Symbian, etc.)
PC
You can create Whatsapp account from your smartphone or tablet by Clicking any of the links above to download the version applicable to your phone. Alternatively, you may choose to use BlueStacks to run the Android version of Whatsapp on your PC or Mac. Let's Start!
Whatsapp Create an Account
---
Follow these step-by-step instructions to Create a Whatsapp Account
Once the application is downloaded, Open Whatsapp from your Application Menu or Homescreen
The WhatsApp icon looks like a green speech bubble and a telephone inside that.
Then the first thing you must do is accept the terms of service for WhatsApp. There, click on the OK button and continue.
On the next Screen, select your country and type your Phone number. Whatsapp will use this number to verify your phone.
Then Tap YES to confirm the Number entered is correct. Now Whatsapp will send you a verification code on your phone. If the sim card is on the same phone, then the mobile number will be automatically verified. If not, enter it manually.
Then you need to enter your name in the next window, and press DONE!
You can also change your profile picture in the same window. Tap on edit under the circle on the left side
Hola!
Now You're all set to use the Most Popular Whatsapp Messenger. AS We promised we had added Some Extra Basic Tips for Whatsapp as a BONUS, See below
Essential Tips for Whatsapp [BONUS]
---
Whatsapp Text Formatting
Whatsapp Now allows you to format messages like as we do in Word Processors like MS Word.
You can send any text like BOLD, Italic Or the Strikethrough letters. For this to work, you need the latest version of Whatsapp in your device. Let's see how to do this!
So first of all, when you need to type something in the BOLD letters add asterisk sign( * )before and after the text.
E.g., *This is Bold Text *, See the picture below
The next thing you can do is the italic style for that you need to add underscore ( _ ) instead of an asterisk sign.
E.g., _This is Italic Text_
The next style is the strikethrough. To send strikethrough text in WhatsApp, add this tilde (~) sign.
E.g., ~This is Strikethrough Text~
Update: In the new WhatsApp update, you can change the font style easily by selecting the text and selecting a form-style from the pop-up, No need to add the signs manually. If it is not working on your device, Try the above method
Want to Know about Whatsapp Payments
Whatsapp Important Tips & Tricks Everyone Must Know
---
One of the most important thing to look out for in social media and messaging services is privacy now back in time there were no much options in Whatsapp to safeguard the confidentiality, but now you can control things like who can see your Last Seen Status, Profile Picture, and your status Message
Here we are giving you some WhatsApp Privacy Tips & Tricks Everyone Must Know
You can use these Tips on both Android and Ios. I assure you, You can use many of these tips to get the most out of the Whatsapp Experience. Let's Get Started!
First Open Whatsapp and Head over to Settings
Then go to Accounts and select the option Privacy
Here you can hide Last Seen Timestamp, Profile Picture, Whatsapp Status
You can choose if everyone or just your contacts or no-one according to your needs. Additionally, you can block connections with whom you don't want to interact with from there.
You can also disable the Read receipts that is the blue ticks that tell contact that you have read His/Her Messages.
---
The Next Tip we are giving you is useful for Whatsapp Groups When you have sent a message, and there are many members in the group the blue tick doesn't tell you if the message was delivered or read. To get more insight on a message to hold the message to highlight it and then press the info icon at the top. There you can see as to how many contacts the message got delivered to and how many of them have read it. Which is pretty useful at many times.
Check Out: Symbols Status Whatsapp [BEST Collection -2019]
BONUS TIP: If you have changed your number and you wish to be included in all the groups you were a part of, There is a better way to get that done than asking the group admin. In the Whatsapp, settings navigate to account option and select the option to change the number (You should have the new sim inserted on the phone).
Now on the Change Number screen Enter your old number along with the new number and tap on done! Then verify your account using OTP, and then Whatsapp will communicate with the server and add you to all the existing groups with the new number. It is beneficial when you need to change your number and you are subscribed to a lot of groups you don't want to miss.
---
Enable CHAT HEADS for Whatsapp [Get Whatsapp Floating Notifications]
This trick is only available on Android devices, and need a third party app called Dashedow. You can Download it from the link below. After you activate the app, the floating icon will help you with the notifications, and you'll be able to read the messages for the incoming WhatsApp messages. But You can reply to messages only by opening the chat heads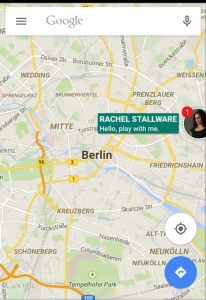 Disadvantages
You can't reply to messages from this chat heads
Need Android 4.0 or higher, Not supported on lower versions
---
Whatsapp Data Saving
Save Data while using Whatsapp Calls
This option can be activated from Settings> Data & Storage Usage then Tick on Low Data Usage on Call Settings. This feature is available on both Android and ios Devices.
We have tried this feature, and it consumed very less data when compared to Calls without this feature turned on, and the call quality we didn't get any lags or any issues, So it's overall a nice feature for limited data users.
Save Cellular DATA when using Whatsapp
To save DATA even further you are on a cellular network you can choose to deactivate Auto Media Download. To disable this navigate to Settings> Data & Storage Usage and select the option from When Using Mobile Data From Media auto-download, there you can configure what can be downloaded while you're on the data. Using The same way you can set the data usage when you're on Wi-Fi and the Roaming Network.
---
Backup Whatsapp Messages
Backups of the chats are vital. I saw many of my friends worried about their lost chats in Whatsapp. But you don't need to worry about this issue anymore. Both Android and ios give the option of CLOUD BACKUP. The backup option is located under the chat settings and while ios Backups can only be taken on icloud and Android provides the option of "to local storage" as well as google drive as the backup location
While you are busy working on a computer, you can use the browser to send or receive messages through WhatsApp. However the fact is that the browser will only emulate the Whatsapp that's on the phone, the messages will be sent and collected using the phone network itself
To activate Whatsapp Web Open Whatsapp Webpage on the browser and at the same time open the settings on your app, All you need to do is scan the QR Code and pair. Once paired you'll be able to use the Whatsapp on your browser
Take Portrait Mode Pictures on Any DEVICE [Complete Guide]
So, Guys, these are some of the Whatsapp tips to become a power user. And for beginners "Whatsapp- Create an account section" will help you to start with Whatsapp. If you have any doubts regarding the above content, feel free to ask we are happy to help you. If you like this article don't forget to share this with your friends